This is where we stayed at Baguio, Triple Tree Apartelle, it is located at BrentWood Village near Teacher's Camp. It is really peaceful and quiet. It is situated at the side of Wright Park and Mines View..

Apartelle photo..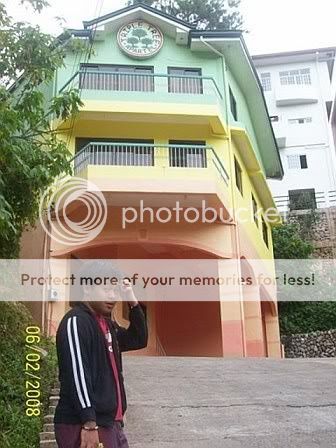 It costs us only 1500 (pesos) per night for 2 persons!
It has a large bedroom, with 4 beds, kitchen and utensils (so you can cook your own food), private toilet, dining table, refrigerator, TV and veranda.